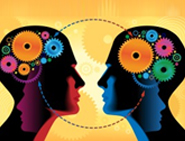 Individual counseling provides a student with the opportunity to work one-on-one with a counselor. The counselor can assist in helping to understand the self and the world around. Areas that are often addressed in counseling may include
Support in resolving an issue
Recovering from an upsetting or traumatic experience
Exploring thoughts, feelings, and behaviors
Learning difficulties especially in academic subjects like mathematics, sciences, languages and social studies.
Relationships with others.